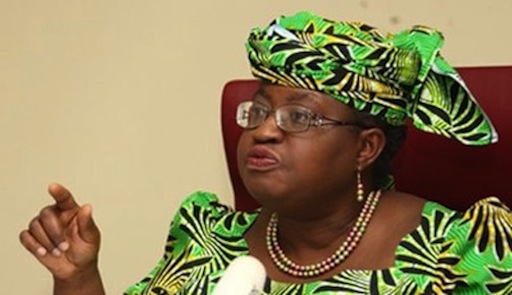 The federal government has borrowed 473 billion naira to meet up with recurrent expenditure including paying of salaries while it is yet to release funds for capital projects.
According to Reuters, Nigeria has already used half the borrowing allowance it has budgeted for and has not released any funds for capital expenditure so far this year, as lower oil prices eat into its revenues, the country's finance minister said on Tuesday.
"We have serious challenges," Finance Minister Ngozi Okonjo-Iweala said in an emailed statement. "Things have been tough since the beginning of the year and they are likely to remain so till the end of the year."
The borrowed money has been spent to cover overhead, including salaries, the minister said.
Lawmakers in Africa's biggest economy and oil producer last week passed a 4.49 trillion naira ($23 billion) budget for 2015, 3.2 percent lower than last year's spending plans. It was forced to cut spending after global oil prices slumped.
The budget took longer than usual getting through parliament, worsening the cash squeeze, because of the closely fought general elections in March, which saw incumbent President Goodluck Jonathan defeated.
"As a result of the 50 percent decline in oil revenues, the country has faced a difficult cash crunch … Out of the 882 billon naira budgetary provision for borrowing, the government has borrowed 473 billion naira to meet up with recurrent expenditure," the finance ministry said.
Okonjo-Iweala had projected annual domestic borrowing last year would fall to below 500 billion naira from 577 billion naira in 2013.
The borrowing requirement this year could crowd out lending to the real economy, raising domestic interest rates and yields on government bonds, which could hurt growth. Forecasts for growth have already been lowered twice this year.
The ministry said that inflation is still in single digits and that the Nigerian economy is projected to grow by 4.8 percent this year.
Government revenues have shrunk sharply since oil sales account for up to 80 percent of them and its currency, the naira, has weakened drastically, despite the central bank's spending billions of U.S. dollars to prop it up.
The lack of funds for capital expenditure means badly needed infrastructure development will be put on hold. Funding for large projects such as bridges and roads had already begun to dry up in 2014, forcing construction firms companies with government contracts to cut back and fire thousands of workers.