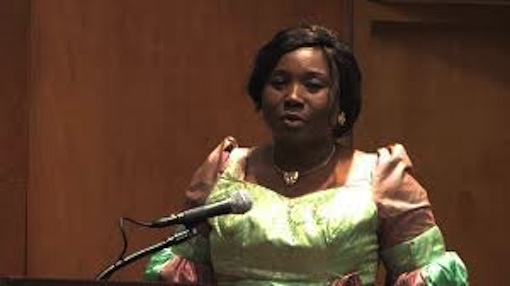 The Minister of State for Education, Prof. Viola Onwuliri, says Nigeria and Ghana have emerged as dependable allies at international, regional and sub regional levels.
Onwuliri disclosed this in her keynote address at the opening of the King's/Queen's Colleges, Lagos, Nigeria and Achimota School, Accra, Ghana annual Bilateral Games on Monday in Lagos.
According to her, both countries have played key roles as inseparable twins with a common voice in Pan African and global issues.
She said that historically, relations between Nigeria and Ghana have always remained cordial and warm.
"Both countries have somewhat identical ideologies in the international organisations they belong to. King's College Lagos and Achimota School Accra have been involved in the bilateral engagements in sports.
"Such bonding and friendly activity by Nigeria and her neighbours led to the emergence of the Economic Community of West African States ( ECOWAS), which berthed in 1957," she said.
Onwuliri said that in line with the foreign policy thrust of the transformation agenda of President Goodluck Jonathan, which was Foreign Direct Investment, the country reconvened the Nigeria-Ghana Joint Commission.
She said that this development and others were aimed at increasing both countries' trade relations, which include the ECOWAS Trade Liberation Scheme (ETLS).
According to the Minister, the historic tripartite meet is very significant to both countries as they have continually produced great leaders who have excelled in their respective areas of life's endeavour.
"It would be recalled that apart from being strong members of the modern Commonwealth, our both countries have collaborated so well in sports, especially in the West African Football Union (WAFU)," she said.
Onwiliri said that in view of the relevance of education and sports in the development of youths in particular and the nation at large, Nigeria had invested substantially in human capital development.
According to her, the government has built more universities across the country to address the challenges of access to tertiary education as well as at the secondary level.
She said that the fundamental purpose for setting up the Unity Colleges was to ensure that young Nigerians from different ethnic nationalities were admitted into such colleges.
Onwuliri said that through these colleges they would learn to love, respect and appreciate themselves and their differences.
She urged participants at the games to use it in developing and inculcating healthy rivalry as espoused by Jonathan.
In her address, the Principal Achimota Schools, Ghana, Mrs Beatrice Adam, called on teachers to step up efforts in ensuring that children were groomed to abhor corruption and extortion.
According to her the rate of extortion at the West African borders is becoming alarming, which is not good for the development of Africa as a whole.
She said that the purpose of belonging to a union such as ECOWAS would be defeated if persons or group of persons with legitimate papers were unable to move freely to member states of their choice.
Adam emphasised on the need for more sensitisation among member nations in order to eradicate the laborious task of movement at the borders.
In his welcome address, the Principal of King's College, Mr Oladele Olapeju, said it was expected that the competitors, at the end of the contest, would embrace one another, indicating its friendly nature.

Load more