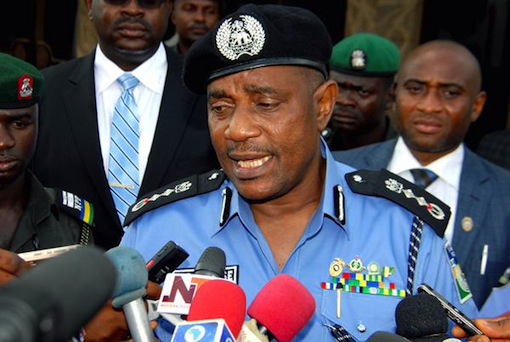 Nigeria Police have transferred the 11 suspected cult group leaders arrested in Edo to Abuja to face prosecution. Some of the cultist were in possession of the All Progressives Congress membership cards, the police said.
But the police did not state if they cultists are members of the political party.
Police spokesman, Emmanuel Ojukwu, who presented the suspects to newsmen in Abuja on Monday, added that, 109 suspects had been arrested so far in connection with cult-related crimes.
Ojukwu said the 11 suspects played ignoble roles in acts of terror and vicious inter and intra-cult conflicts that had led to avoidable loss of lives and property in the state.
According to him, cult membership in Edo is not limited to students but included civil servants, public office holders, artisans, businessmen and other professionals.
Ojukwu said some items recovered from some of the suspects included 15 international passports, 17 APC membership cards and 34 APC membership registration forms.
He said others were one stunt gun, a number of ATMs, cheque booklets and cult membership registration forms.
He said they would soon be charged to court.
The police spokesman also said that 30 of the cult members arrested recently in connection with the murder of one Constance Iyoha, a 23-year-old interior decorator-apprentice on May 12, were mostly students.
He said they killed the apprentice after a fracas among them at a hotel in Aviele, Auchi in the state, where they had met for initiation.
Ojukwu said police would intervene in any state of the federation and deploy special team whenever the need arose just as just done in Edo.
However, two of the suspects denied being cult members but said they belonged to registered organisations which had helped the police to address cultism in the state.
They claimed to have been arrested at a meeting summoned by the police in Edo to discuss and find ways of tackling cult and violence-related crimes in the state.
It will be recalled that the I-G dispatched a special squad to Edo to tackle the spate of cultism, kidnapping, robbery and other related crime and arrested the 11 suspects.

Load more