Rising from their four-hour meeting at the Transcorp Hilton Hotel, Abuja on Tuesday, governors under the aegies of The Nigeria Governors' Forum (NGF), have asked the Minister of Finance and Coordinating Minister of the Economy, Dr. Ngozi Okonjo-Iweala, to account for the $20 billion that accrued from the Excess Crude Account for two years.
In the communique issued at the end of their meeting which ended in the early hours of today, the NGF demanded explanations on the $20 billion accruals and how it was disbursed.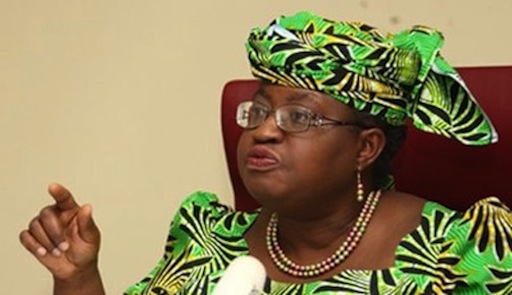 Chairman of the Forum, Governor Rotimi Amaechi of Rivers State who read the communique, said the Forum has reconciled and reunited as a single association of the 36 state governors of Nigeria, regardless of region.
"In the light of the fact that funds in the Excess Crude Account were last disbursed in May 2013, there is need for the Minister of Finance and Coordinating Minister of the Economy, Dr. Ngozi Okonjo-Iweala, to provide explanations for accruals to this account from June 2013 to April 2015 which is estimated at over $20 billion," Amaechi stated.
NGF also revealed in the communique that the induction programme for new and returning governors would be held in June 2015.
"It is also aimed at equipping new and returning governors with the knowledge of global best practices in establishing and running their offices," the communique read in part.
The governors have also decided to establish a Governors' Forum Academy to be named: 'The NGF Leadership Academy.'
The academy will be responsible for capacity building of governors and other officials holding public offices.
NGF congratulated the President-elect, Muhammadu Buhari, over his victory in the presidential election and also congratulated President Goodluck Jonathan for conceding defeat.
The Forum also elected a new chairman to take over from Amaechi whose tenure has expired. He is Governor Abdulaziz Yari of Zamfara State.
Yari, it was learnt, emerged as Chairman by concensus. He is to serve for one-year.

Load more