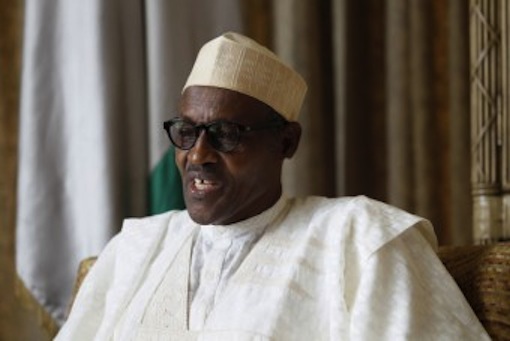 The All Progressives Congress (APC) on Monday said it would unveil a roadmap for policy direction for the incoming administration during a two-day Policy Dialogue in Abuja.
Bolaji Abdullahi, former Minister of Youth and Sports, who is the Deputy Head of Policy Research and Strategy Directorate of the APC Presidential Campaign Organisation announced this today.
Abdullahi said the president-elect, Gen. Muhammadu Buhari, would declare the dialogue open on 20 May.
He said the dialogue would end May 21 and has the theme: "Implementing Change: From Vision to Reality, organised by the Policy, Research and Strategy Directorate of the APC Presidential Campaign Council.
He added that the dialogue would be chaired by Vice-President-elect, Prof. Yemi Osibajo, while former British Prime Minister, Mr Tony Blair, would be the Keynote Speaker.
"The dialogue will feature a roadmap for the actualisation of the policies of the incoming administration which will be made by experts drawn from different fields and members of the public.''
Abdullahi identified the core areas of focus to include the economy, governance, job creation and insecurity, in line with the APC manifestoes for change.
Topics for discussion will include Improving the National Economy for Shared Prosperity; "Repositioning Agriculture for Job Creation and Economic Prosperity" and "Developing Infrastructure for National Development.
Some other topics are "Achieving Sustainable Reforms on Oil/Gas Sector"; "Reducing Inequality and Achieving Sustainable Human Development"; "Achieving Holistic and Sustainable Reforms in the Education Sector" and "Developing and Education System Relevant to Nigeria's Developmental Aspiration.
Some of the Speakers and Discussants expected at the dialogue include Ms Ifueko Omogui-Okauru, former Chairperson of Federal Inland Revenue Service, Dr Rilwan Babalola, former Minister of Power; Dr Tajudeen Umar.
Others include Prof. Niyi Ayoola Daniels, former Country Chair, Nigeria–Sao Tome and Principe, Joint Development Authority, Mr Tunde Ahonsi, President, International Institute for Petroleum Energy Law and Policy, Resident Representative, UNFPA, among others.

Load more