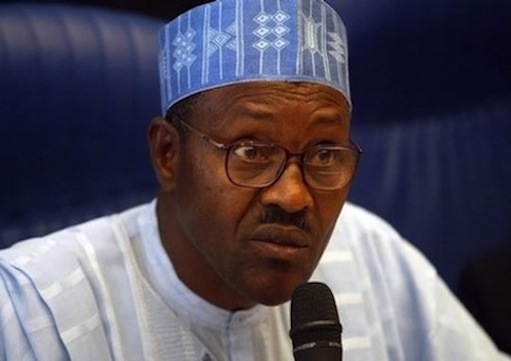 Alhaji Mohammed Shehu, an aide to president-elect Muhammadu Buhari has advised youths to pray instead of trekking for the incoming leader's administration.
Shehu gave this advice during interview with NAN in Abuja on Monday. According to him, the incoming administration acknowledges the excitement of youths over Buhari's election but would prefer that they channel their energies towards praying than embarking on, sometimes dangerous, journeys.
"It's kind of overwhelming. Last week, I told youths to stay where they are, stop trekking, and pray for the incoming administration instead.
"We have a lot of challenges; light, unemployment, insecurity, and so on.
"So it is more profitable for them to stay where they are and pray instead of taking the dangerous risk of walking all the way to Abuja," Shehu said.
On the allegation that the trekkers were ignored, Shehu said: "that is not true. Even outsiders have been bringing gifts and food for them out of goodwill.
"It is untrue that they have been ignored or starved and this is not the first batch but you know the problem with this kind of situation is that when others hear, they keep coming."
NAN spoke to some of the trekkers and they said they had taken off at different times on the solidarity walk to the capital.
The only female among the group of 22, Lauratu Musa, said she took off from Kaduna eight days ago with her 15 year-old son, Adamu Abdullahi.
"I collected 28 goodwill letters from the various villages I lodged in on my way. This is my son, he was bitten on the way by plenty mosquitoes but we thank God we are here," she said.
Alhaji Bulama Mustapha, the Deputy Chaiman of APC in Damaturu, told NAN on the telephone that the Youth Leader, Musbau Mohammed, "rode his bicycle from Damaturu.
"He had said from beginning that if Buhari won the election, he would ride to wherever he was to greet him and I kept in touch with him on phone all the way."
Nwaopa Sunday said: "I'm here to strengthen relationship between the North and the East. I reside in Anambra and I trekked for 15 days.
"I visited NTA, Lokoja, Yangoji Palace and the Eze Ndi Igbo of the 19 Northern States, Uche Egenti, who gave me a solidarity letter on my way here."
NAN reports that the trekkers, 22 in all, cut across various ages ranging from 20 to 63, and came from different parts of the country including Katsina, Kano, Adamawa, Yobe, Anambra and Kaduna States.

Load more