Taiwo Adelu
Russian-born Nigerian, Ifidzen Melissa says her focus now is to win the Women's Singles of the ongoing 2015 Central Bank of Nigeria (CBN) Senior Tennis Championship which is taking place at the National Stadium, Surulere, Lagos.
Melissa who upset tournament's second seed, Sarah Adegoke 6-0,4-6,6-0 in yesterday's second round match to book a place in today's quarter final stage is of the belief that having stopped one of Nigeria's top stars, nothing will stop her from playing in the final on Saturday.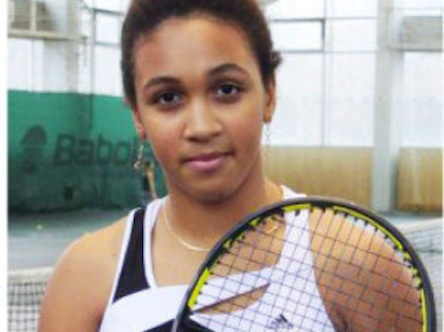 The player whose father is a Nigerian and mother a Russian said that she enjoyed playing for the first time in the CBN Open, adding that the standard of the competition is very high and competitive.
"Though it won't be easy, I think I'm in the right frame of mind to win this tournament having gone this far," she boasted after her game against Adegoke who is her partner in the doubles event.
Melissa, a 16-year old, made her debut for Nigeria at the 38th ITF/CAT African Closed Junior Championship held in Cairo, Egypt.
Load more