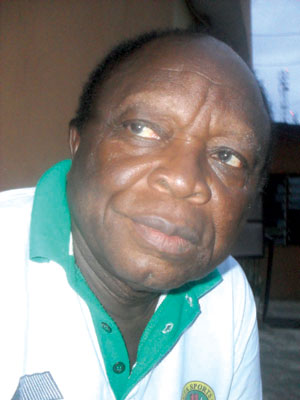 President Goodluck Jonathan on Thursday commiserated with the family of the veteran actor and broadcaster, Femi Robinson, who died at the age of 75.
Jonathan equally commiserated with all members of the creative and broadcast industry in Nigeria on the death of the actor popularly known as 'The Village Headmaster'.
This condolences is contained in a statement issued by Dr Reuben Abati, Presidential Spokesman, in Abuja.
According to the statement, Jonathan believes that the late Robinson was especially loved and admired by the public for his edifying role in the famous Nigerian Television Authority (NTA) series, "The Village Headmaster".
It added that the late actor would be long remembered for his great inventiveness, professionalism and humility.
"The president urges members of his family and all who mourn Femi Robinson to honour his memory by constantly upholding the values of inter-ethnic harmony, education, civility and proficiency," it stated.
The message observed that those were great ideals which the late Robinson passionately promoted through successful careers as an actor and broadcaster.
"President Jonathan prays that God Almighty will comfort all who mourn him and grant his soul eternal rest," the release stated.

Load more