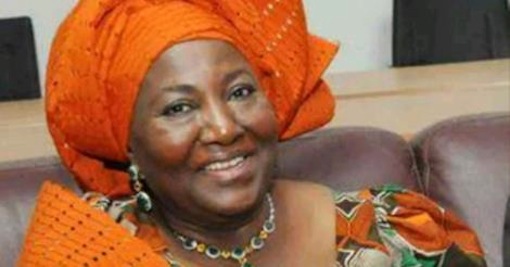 Senator Patricia Akwashiki, the Minister of Information, on Thursday urged management of Nigerian Press Council (NPC), to reposition it for professionalism and greater productivity.
The minister made the call during her familiarisation visit to the corporate headquarters of the council in Abuja.
Akwashiki also called for the continuous training of journalists so as to enhance and improve their professional abilities and productivity.
The minister, however, commended the management and staff of the council for their hard work despite financial challenges.
She also advocated for improved working conditions for management and staff of the parastatal agencies under the ministry.
Executive Secretary of NPC, Mr Nnamdi Njemanze, said the council was set up to promote high standards for the Nigerian press.
Njemanze said the mandate of the council includes regulating, with oversight functions of ensuring adherence to the ethical code of practice by journalists.
He, however, said that some critical aspects of its function had been stalled by litigation.
"Some industry members with stake in publishing sued to challenge the constitutionality of the duty of the council to document and register publications," he said.
Njemanze said that the council remained the alternative institution for dispute resolution for the indigent Nigerian to redeem incorrect or false publications.

Load more