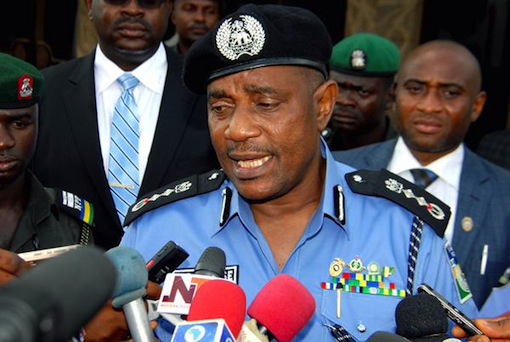 The ten persons, including an 11-year-old boy kidnapped in Ekiti a month ago were at the early hours of Saturday were released by their captors today after family members had paid some ransom.
This contradicted a statement earlier today by the Police High Command that a special squad set up by the Inspector General of Police, Solomon Arase had stormed the kidnappers den to free the captives.
"The special operation ordered by IGP Solomon Arase, fdc, NPM, has this morning successfully rescued Ten (10) persons from the hands of kidnappers. The victims are being debriefed and receiving medical attention," said the statement by spokesman Emmanuel Ojukwu.
"Some kidnappers have been arrested and the operation is ongoing. It will be recalled that the IGP this week dispatched a crack team of operatives to the State to stem the rising tide of kidnapping. The Police remain responsive and shall continue to apply proactive and prompt response measures to issues of crime nationwide".
But statements by relations of the victims clearly contradicted the true state of evenst: the victims were dumped by their abductors in a village in the state, after collecting ransom from their families.
Among the kidnapped victims released today were: Dr Folasade Alade, Dr Femi Omisore, Dr Kikelomo Adegun and a nurse, Margaret Aladeneka.
The victims, who were kidnapped at different locations within the state, included two lecturers at the Ekiti State University.
A family member of one of the victims, Mrs Nike Aina, told NAN that the victims were released after their families had paid some undisclosed ransom.
She said that they were dropped at a bush in Esure area of the state.
Also, a brother of one of the victims, Pastor Tokunbo Olofin, said that "my sister called me around 7 a.m. on Saturday, telling me they have been released.
"She used one of the villagers phone to call. We have seen them, we thank God for his faithfulness,'' Olofin said.
He said the victims have been taken to hospitals for treatment by their families after the Police had arrived at the scene.
Olofin also said that the police advised the freed victims to wait for the arrival of the state governor, Ayodele Fayose, but the relations could not as they hurriedly took them to hospitals for examination.

Load more