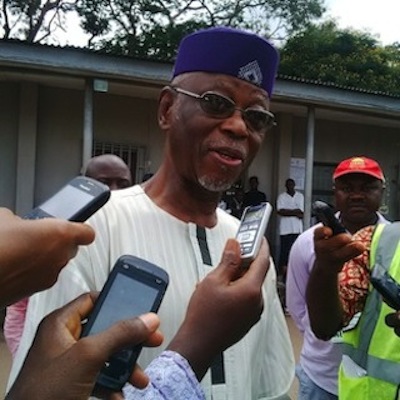 Senator Alex Kadiri, a leading member of All Progressives Congress (APC) in Kogi, has pleaded with leadership of the party to intervene in the party's crisis in the state.
In an interview with NAN in Abuja, he said the intervention was fundamental to repositioning the party in the state.
He expressed concern that various intra-party leadership interests were dragging the party's activities in the state.
Kadiri also called on stakeholders in the party to the right thing by looking into the crisis in the party in Kogi to prevent it from disintegration.
He urged the party leaders to take cognizance of the work done by people at the grass roots and sustain the ideologies of the party.
He cautioned that APC members should not allow the ideals of party to wane because "the belief of some people is that the party is made up of strange bedfellows."
He alleged that some leaders of the party in the state dominated the affairs of the party by forcing their views and making some members to swear to an oath of allegiance to them.
"Let there be structural change in the leadership of the party in the state, let us do things differently.
"Democracy is a system where you monitor those in leadership and if they are not doing well, you change them; it is how you use the human beings that make a system democracy," he said.
Kadiri, therefore, called on stakeholders in the party to resolve their differences amicably and move towards moving the party into greater heights in Kogi.

Load more