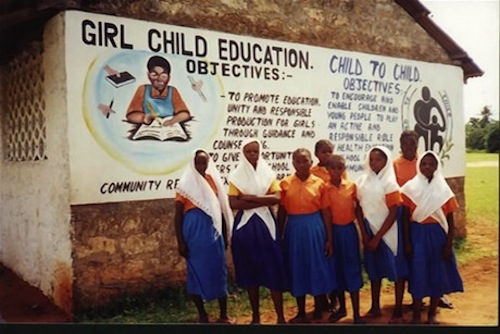 A human right lawyer, Mrs Olusola Ogunleye, has appealed to parents to always pay attention to what their girl-child wear, watch and listen to protect them from rape and vices.
Ogunleye made the appeal during an interactive session with newsmen in Osogbo, Osun on Saturday.
She said a situation where parents did not care what their girl-child put on, they might be exposing them to danger of rape.
The human right lawyer, who decried the high rate of rape cases in the country, said parents must ensure that their female child dresses well to avoid being a rape victim.
Ogunleye said wearing skimpy dresses could result in a female being raped if proper care was not taken.
She said parents had a lot of work to do in counseling their girl- child on the need to always dress properly. Ogunleye also urged parents to always discourage them from sitting on the lap of their visitors, no matter how close the person might be to the family.
According to her, girl-child sitting on the lap of an adult male is not proper as this might expose the child to danger of rape.
Ogunleye also appealed to parent to stop the habit of using their girl-child for hawking.
She said that the girl-child, who engages in hawking was seriously exposed to the danger of rape.
Ogunleye, however, appealed to government to put in place a stiffer punishment for rapist.
The activist also admonished rape victims to always report to the police for necessary action.
According to her, most rape victims do not report to the police due to social stigmatisation.
Ogunleye also urged rape victims not to be shy from reporting to the police, adding that such a step would assist in the fight against rape in the society.

Load more