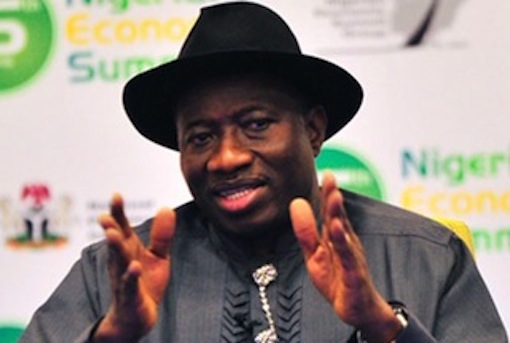 An advocate for tobacco control, Seye Omiyefa, on Saturday urged President Goodluck Jonathan to sign the National Tobacco Control Bill (NTCB) into law before he vacates office on May 29.
Omiyefa, the Executive Director, Youth Action on Tobacco Control and Health (YATCH), an NGO, made the call in an interview he granted NAN in Lagos.
NAN reports that the Senate had on May 12 passed the NTC Bill into law after several years.
"The only thing that remains is for the president to sign the bill into law before he vacates office on May 29.
"He should consider the fact that more than half of the newly-elected lawmakers are going to be first timers in the Senate.
"The Senate will have to start the process of reading the bill again from the scratch.
"This is another challenge that the upper chamber might face after it will have been inaugurated if the president does not sign the bill now into law.
"And the procedure to get the bill passed into law may be more stringent than it is now," the executive director said.
Omiyefa said that when the bill is signed into law by the president, it would confirm that the Federal Government had fulfilled part of its obligation to protect its citizens from tobacco -related deaths.
He said that the Federal Government was one of the signatories to World Health Organization Framework Convention on Tobacco Control (WHO FCTC) in October 2005.
"The passage of the bill will ensure effective regulation and control of production, manufacture, sale, labeling, advertising, promotion and sponsorship of tobacco and tobacco products in Nigeria.
"This also includes ban on sales of cigarette to the underage that are the target of the tobacco industries.
"Children are affected as a result of Environmental Tobacco Smoke (ETS) and are dying of Pneumonia and respiratory childhood infections.
"In 2006, there were over 9,000 reported tobacco related cases in Lagos State Government- owned hospitals while the government spent N216, 000 to treat each of these cases.
"This also indicates that rates of smoking will drop and the health sector will spend money allocated to them on building its sector instead of using it for treatment of patients with tobacco-related cases, " he said.
Omiyefa said that signing the bill into law would provide another platform for tax increment on tobacco products.
He said that increasing the excise taxes payable on tobacco had been the most cost-effective tobacco control measure.

Load more