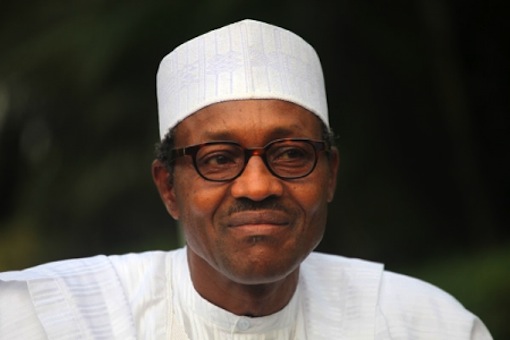 A cross section of Christians who attended the 2015 Presidential Thanksgiving and Inauguration Interdenominational Church Service at the National Christian Centre, Abuja, have urged Nigerians to be patient with the incoming administration.
They gave the advice on Sunday in an interview with NAN.
They also urged Nigerians to support the incoming government to ensure national development, peace and unity.
Mr Badejo Adeyemi, a retired civil servant said that Nigeria was still a young democracy and would be better if the people imbibe the spirit of patience.
"The expectations of Nigerians are so high and I want to advise them that Rome was not built in one day.
"So, they should give the (incoming administration at all levels) a benefit of the doubt and all the necessary support.
"If they have been patient with the outgoing government in the past 16 years, they should not expect miracle to happen in one day.
"As individuals, our little efforts would contribute immensely to the growth of Nigeria," Badejo said.
Mr Solomon Lange, a guest performer at the event, said that transiting to a new dispensation was a new dawn for Nigeria.
He said that every Nigerian had a role to play in ensuring the success of the incoming government.
He said the incoming government could not function alone and urged citizens irrespective of their faith to pray for Nigeria.
"Nigerians are expecting a lot form them (incoming government) but as they have said, they are not miracle workers.
"It would take them a bit of time to do the things that Nigerians are expecting.
"We should keep praying for them and stop the habit of complaining like the Israelites.
"With our prayers and support, they will know that they are going to do well," Lange said.
Also speaking, Mrs Rachael Onouha, from Mothers Union, Anglican Communion, urged women to take the lead in ensuring peaceful co-existence in the country from their homes.
She said that as mothers, they should always advise their husbands on godly decisions to make, even as it affects the governance of the nation in their places of work.
Onuoha also called on women in government to set exemplary lifestyles in whatever positions they hold and build such offices rather than destroy them.
"Women have been created to build and not to destroy and so, whatever message of peace and nation building that we have heard today should be put into practice.
"If we all do and work according to the teachings of Christ, Nigeria will definitely become a better country," Onouha said.
Mr King Olugbenga, a civil servant, called on the incoming administration to remember the ordinary Nigerians and improve their standard of living, which he described as 'pitiable'.
He said Nigerians voted for the incoming government with expectations and had come to rejoice with it in the thanksgiving service.
He cautioned the incoming administration against neglecting the conditions of the people who voted them into power.
"Nigerians are filled with a lot of expectations from the incoming government.
"They are expecting to see the much-awaited change we have long clamoured for within the first 100 days of the incoming government," Olugbenga said.

Load more