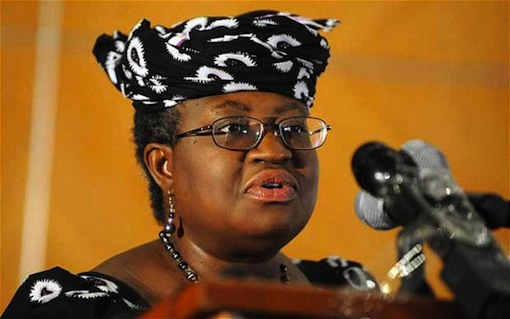 Dr Ngozi Okonjo-Iweala, Nigeria's Finance Minsiter has revealed what each state got from the Excess Crude Account. Her figures showed that the states received a total of N2.92 trillion from the account between 2011 and 2014.
In a statement issued by the Federal Ministry of Finance on Sunday, she said the it had become necessary to make the figures public following recent accusations by the Rivers state governor, Rotimi Amaechi on behalf of some state governors.
"Figures show that they (states) received N966.6 billion in 2011, N816.3 billion in 2012, N859.4 billion in 2013 and N282.8 in 2014. The low figure for 2014 reflects the steep decline in revenues due to the impact of the crash in global oil prices which began in the middle of the year.
"Akwa Ibom got the highest with (N265 billion), Rivers (N230.4 billion), Delta (N216.7 billion), Bayelsa (N176.3 billion), Kano (N106.5 billion) and Lagos (N82.9 billion) respectively got these amounts from the ECA.
"Kwara (N52.8 billion), Enugu (N51.6 billion), Gombe (N47.7 billion), Nassarawa (N46.9 billion), Ekiti (N46.8 billion) and Ebonyi (N44.3 billion) received the least amounts in that order."
"The summary of the inflows and outflows from the Account shows that the opening balance was $4.56 billion in 2011 and reached a peak the following year at $8.7 billion before declining to $2.3 billion in 2013. The balance as at May 2015 is $2.07 billion."
The fluctuation in the ECA the statement explained "reflects the sharing of the proceeds usually requested by state governors as well as the practice of Augmentation which involves additional sharing from the ECA when available funds are not adequate to meet revenue projections."
The ministry noted that Subsidy and SURE-P payments are also made from the Excess Crude Account while the Federal Government's share from the ECA during the period was N3.29 trillion.

Load more