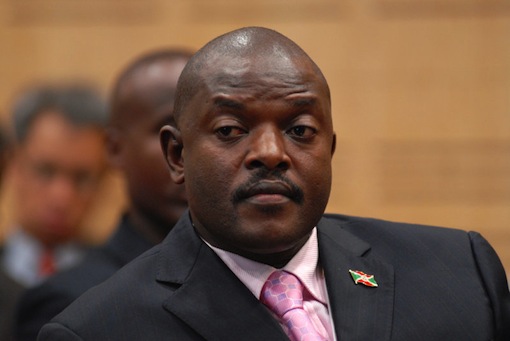 The United Nations and the European Union, have cautioned Burundi's government and its opponents not to allow violence derail the UN-sponsored dialogue in the country.
The two organizations gave the advice on Sunday after an opposition politician was shot dead which prompted opponents of the government threat to boycott the talks.
UN Secretary-General Ban Ki-moon condemned the killing by unidentified gunmen on Saturday of Zedi Feruzi, the head of the UPD party, which opposed President Pierre Nkurunziza's bid for a third term.
The EU, the biggest donor to aid-reliant Burundi, echoed the condemnation and urged "all parties to engage in political dialogue," spokeswoman Maja Kocijancic said.
President Nkurunziza's decision to run for another five years in office triggered the worst crisis in the small African country since the end of an ethnically charged civil war in 2005.
The UN special envoy to the region, Said Djinnit and other international mediators had been hosting dialogue between rival sides to end the crisis.
Opposition parties and civil society activists claimed Nkurunziza's re-election bid violates a two-term limit in the constitution and a peace deal that ended civil conflict.
Protesters have regularly clashed with the police in the past month and the unrest provoked a failed military coup on May 13.
The president, who described the protests as "insurrection," points to a constitutional court ruling that said his first term, when he was picked by parliament was not a popular vote and did not count.

Load more