Eromosele Ebhomele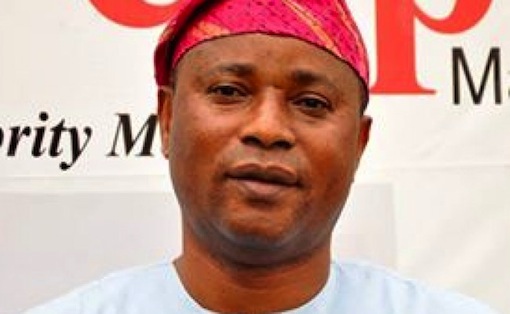 The bid by Wasiu Eshinlokun-Sanni, a former Lagos council chairman, to head the Lagos State House of Assembly in the next dispensation may no longer be successful following an adjournment by the Court of Appeal sitting in Lagos in the case against his electoral victory.
The Court of Appeal adjourned till 15 June further hearing in the suit to determine who was the authentic candidate of the All Progressives Congress, APC, in the 11 April House of Assembly Elections for Lagos Island Constituency 1 between him and the incumbent lawmaker, Hakeem Masha.
A new session of the House will begin early June just before the next adjourned date in the appeal and the lawmaker-elect, who is a contender for the speakership seat, would still be battling with the case.
Masha is challenging the ruling of a Federal High Court in Lagos which directed the Independent National Electoral Commission, INEC, to declare Eshilokun-Sanni as the APC candidate in the 11 April, 2015 Lagos House of Assembly election.
Masha had brought an application before the Court of Appeal seeking to amend the Notice of Appeal and obtain an order directing INEC to withdraw the Certificate of Return issued to Eshinlokun-Sanni contrary to the provision of the Nigeria's Electoral Act.
Masha's legal team, represented at the Appeal Court on Monday by Mr. Bonajo Badejo, a Senior Advocate of Nigeria, believes it was wrong for INEC, having being served with the Notice of Appeal against the decision of Justice Ibrahim Buba, to now recognise Eshinlokun-Sanni as against the incumbent Masha whose name remained published on the INEC website as of the date of the election.
The adjournment of the appeal to Monday, 15 June, is to enable the counsel to INEC, Mr. Francis Lawal, respond to the application.
Masha had appealed the judgement of a Federal High Court declaring Eshilokun-Sanni as the due candidate because he polled the most number of votes at the primary election of the party held prior to the general elections.
Badejo believes that the judge of the High Court, Justice Ibrahim Buba, erred by declaring Eshilokun-Sanni as the lawful candidate of the party without consideration for some issues raised by Masha.
Masha also argues that at no time did the APC National Working Committee or its National Executive Committee grant waiver to Eshilokun-Sanni, who was until day's to the primary election, was the secretary of the party.

Load more