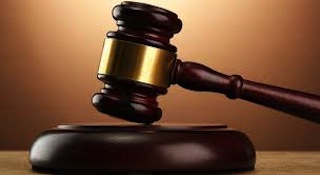 The Tax Appeal Tribunal, sitting in Abuja, on Tuesday adjourned till July 13, and Aug. 3, respectively hearing in the N1.2 billion suit filed against Federal Inland Revenue Service(FIRS) by 44 companies.
The suit was filed by Continental Re-Insurance and 43 others, seeking refund of N1.2 billion excess stamp duties from FIRS.
They are seeking refund of excess stamp duties paid on various increases on their share capital from January 2003 to March 2011.
Mr Nnamdi Ibegbu, the acting chairman of the tribunal, adjourned the suit to enable the parties amend and filed their preliminary objections, to be heard on the adjourned dates.
"The appellant counsel (44 insurance companies) is hereby given 21 days to file further submission to the preliminary objection.
"The respondent counsel (FIRS) is hereby given 14 days to file further preliminary objection.
"The preliminary objection will be taken in August 3."
Mr Ayuba Kwari, counsel to FIRS, had earlier told the tribunal that he has filed a preliminary objection to the appeal raised by the 44 insurance companies.
Prof. Taiwo Osipitan, SAN, counsel to the 44 insurance companies, said there were new issues raised in the preliminary objection filed by the FIRS.
He urged the tribunal to grant him 21 days to react to it.

Load more