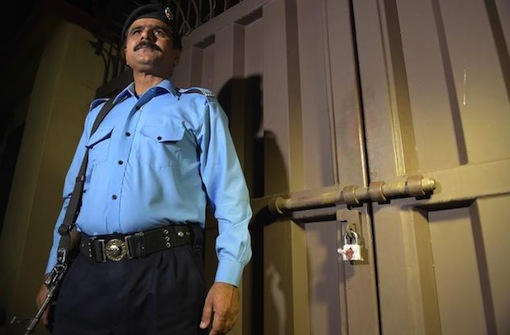 Pakistani Government on Friday in Islamabad, sealed the offices of international non-profit "Save the Children" and gave its foreign employees 15-day ultimatum to leave the country.
An official of the Interior Ministry said on condition of anonymity that the notice was on allegation of activities against the national interest.
"We have been monitoring various international and local NGOs and Save the Children was found working against the interests of Pakistan.
Kamran Cheema, a Senior Administrator Save the Children, said the main office in Islamabad was closed down late Thursday night and police were stationed outside.
A security source said the organisation drew attention in 2011, after the arrest of a doctor, Shakil Afridi.
He said Afridi was allegedly involved in a fake anti-polio campaign, on behalf of the US Central Intelligence Agency (CIA) to confirm the presence of al-Qaeda leader Osama Bin Laden in the north-western city of Abbottabad.
He said though the NGO has denied any link with Afridi or the CIA.
He said Afridi was arrested a year later and jailed for treason over links to another militant group.
He said government has been monitoring and tightening control over NGOs on its territory since the incident.
Load more