Okafor Ofiebor/Port Harcourt
The Governor Nyesom Wike-led government of Rivers State has ordered the sack of  344 employees comprising lecturers and non-academic staff of Rivers State Polytechnic, Bori.
The action did not come to many as a surprise, considering the alarm the ruling Peoples Democratic Party, PDP, in the state raised in April this year that the management of the state polytechnic was employing people without going through due process.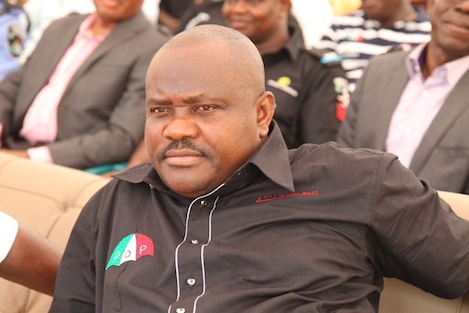 According to PDP in the statement issued in April this year by its state Chairman, Mr Felix Obuah, the party had described as frightening, illegal employment in Rivers State Polytechnic Bori.
He alleged that at least 500 people were secretly employed without going through due process.
"The Chairman, Rivers State Civil Service Commission, Mr. Ngo Martins-Yellowe and the 23 Local Government Caretaker Committee Chairmen are also secretly employing thousands of persons to swell the number of civil servants in government employ and councils, so that the incoming PDP government will battle with the alarming wage bill.
"PDP appreciates the employment of Rivers people, but such employment must follow due process, must not be partisan and without hidden agenda."
Frowning at what he described as uncalled for, and criminal act by political aides to the governor in connivance with some senior officials of government, Obuah said: "change of guards in governance is a normal tradition and does not mean the end of government or discontinuation of political leadership in the state."
Speculations are rife that Governor Wike may soon start the process of sacking over 13, 200 teachers employed by former Governor Rotimi Chibuike Amaechi more than a year ago to teach in primary and secondary schools.
Load more