Edu Shola is a graduate of Political Science from the Lagos State University, LASU and an inventor. Recently, he invented an application which he says was developed through the process of downloading an application. In this interview with P.M.NEWS Campus Square, the young entrepreneur and filmmaker, explains how he came about the application
Could you briefly explain what you invented?
I created App Rush, an exciting survival game about applications, virus and anti-virus.
How did you come about it?
A friend wanted to copy some files from my computer with his USB drive, so I asked if he scanned his drive with an anti-virus. He told me viruses do not exist anymore. I was shocked, but quickly explained some things to him about how we face the risks of viruses every time we use the internet. Then I came up with this concept of educating and raising people's consciousness about virus and anti-virus and that was how I got the inspiration for the game.
So I decided to categorize the apps in groups, instagram, pinterest, etc. are picture apps; Facebook, whatsapp etc. are messaging apps.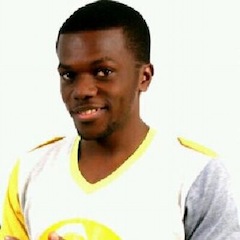 How does it work?
The score of the apps are based on availability across devices that is why the picture applications have the highest score in the game. The music apps have the lowest score because almost all devices play music hence they have lower value compared to other apps. How long can you click apps without clicking a virus, that is what the game is basically about.
How long did it take you to come up with the game?
It took about a year and half.
How can one use it?
It is currently available on google play, https://play.google.com/store/apps/details?id=com.deluxecreation.app_rush and would be available on ios, pc, maç, html5 and windows phone soon.
So, the game is about how many times a person can click on apps without clicking on a virus?
Yes, the process of downloading applications is what we converted to clicking.
How much did it cost you to come up with the whole project?
There was no budget of any sort, I just paid for my software, internet. We do not even have an estimate.
What precise challenges did you encounter in the process of creating this game?
Oh! there were lots of challenges because we had never worked on a game before. We had to learn how to use gamemaker studio, how to make the game more engaging etc. I just like to ask myself how I want to run my business in 3-5 years' time and I try to do it now. These challenges are things that make us grow and improve ourselves.
Was there a team of people or you just did it all by yourself?
Yes. I worked with a team, Ali Akdogan and Mariam Adamu. Ali was assigned the task of modelling the design of the virus and by the time he presented the present design, we were all quite pleased with what he came up with. Mariam worked on the 2D design of the apps.
Load more