Akin Kuponiyi
A Federal High Court sitting in Lagos, western Nigeria, this morning further adjourned till 1 July, 2015 to deliver judgment in a money laundering case against fomer Aviation minister and PDP chieftain, Chief Femi Fani-Kayode.
The judgment was initially fixed for today, 18 June, 2015. However, when the matter came up for judgement by the presiding Judge Ofili-Ajumogobia, a lawyer Festus Afediyon from Festus Keyamo chambers told the court that keyamo was unavoidably absent as he was handling another case before a Lagos High Court.
He further told the court that he has informed the defence counsel, Mr Ifedayo Adedipe about the development, which Adedipe confirmed to be true.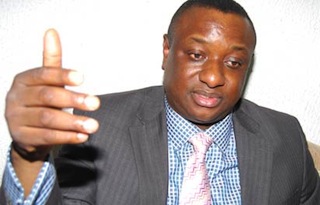 Consequently, Justice Ajumogobia stood the matter down for ten minutes for the parties to call Keyamo and agree on a date.
Thereafter, when the case was recalled, it was adjourned till 1 July, 2015.
Fani-Kayode, whose trial began in 2008 before Justice Ramat Mohammed, was accused by the Economic and Financial Crimes Commission, EFCC, to have laundered about N100m while he was the Minister of Culture and Tourism and subsequently Aviation Minister.
The alleged laundered sum was however reduced to N2.1m on 17 November, 2014 after Ofili-Ajumogobia dismissed 38 out of the 40 counts levelled against Fani-Kayode by the EFCC for want of proof.
The EFCC prosecutor, Mr. Festus Keyamo, while urging the court to uphold the remaining two counts and to accordingly convict Fani-Kayode, said the former minister had failed to exonerate himself of the allegations.
Load more