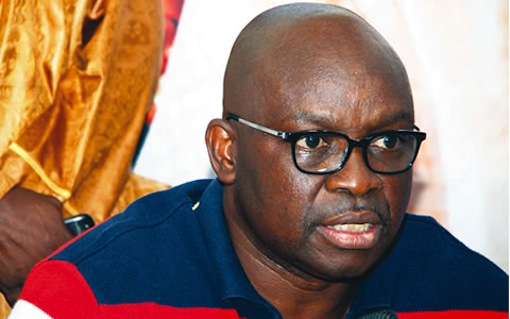 Ekiti State Governor, Ayodele Fayose has reiterated the need for Muslims in the country to use the Ramadan fasting period to offer prayers to Allah for the peaceful co-existence of the country while also giving their minds and hearts to teachings by Islamic Scholars during the fasting period.
Governor Fayose, in a statement signed by his Chief Press Secretary, Idowu Adelusi, said that the great Prophet of Islam, Muhammad (PBUH), described Ramadan fasting as a shield against vices and noted that it was important for Muslims to assist the country with prayers during this Ramadan period.
He said: "Fasting as one of the five pillars of Islam should not be just a period for abstaining from food and drink, the period should also be used to make greater sacrifice by praying fervently for the country."
The governor called on Muslims in the country, especially those in Ekiti State, to open their minds to sermons by Islamic scholars during the period, saying "during this 30 days fasting period, the Holy Quran will be read, Hadith (Actions and sayings of the Holy Prophet) of the Holy Prophet and Tesfir (Sermons of knowledgeable scholars) will be listened to. It is my plea to our Muslim brothers and sisters to open their hearts and minds to the Tesfir of the Holy Month of Ramadan and allow themselves to be guided by them."
Governor Fayose congratulated Muslims in the country for seeing the beginning of the 30 days fasting period and prayed that they will all see the end of the holy month of Ramadan.
"It is my prayer to the Almighty Allah (SWT) that all the supplications that will be made for our state and country during the fasting period will be acceptable to Allah (SWT)," he said.
Load more