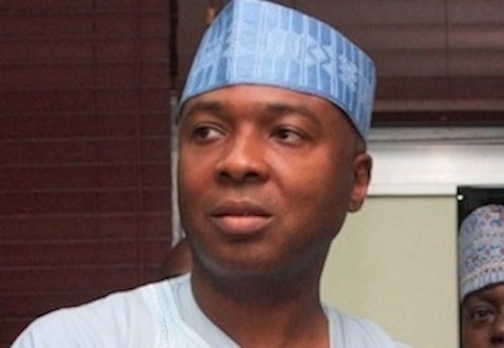 The President of the Senate, Bukola Saraki, has reassured Nigerians that the 8th Senate would work toward ensuring the passage of the Petroleum Industry Bill (PIB).
Saraki made the promise while hosting the Managing Director, Shell Petroleum Development Company (SPDC), Mr Osagie Okunbor and his team in his office in Abuja on Wednesday.
He said that the Senate would continue to embrace dialogue to fast-track easy passage of the Bill.
The senate president said that the PIB remained a priority in the Senate, saying "we have to engage discussion and dialogue."
"We can break the jinx which can only be achieved devoid of politics. PIB is a priority in this Senate."
He said that the Senate would collaborate with oil companies and other stakeholders in finding lasting solution to environmental hazard, gas flaring and remuneration to host communities and all aggrieved parties.
Saraki also assured that the Senate would continue to come up with legislations that would make the country an investment destination and provide conducive environment for such investment to thrive.
Earlier, Okunbor said that he was in the Senate to congratulation Saraki on his successful election.
He solicited the support and cooperation of the Senate in passage of the PIB, adding, "the survival of petroleum industry depends greatly on the passage of the PIB."
Load more