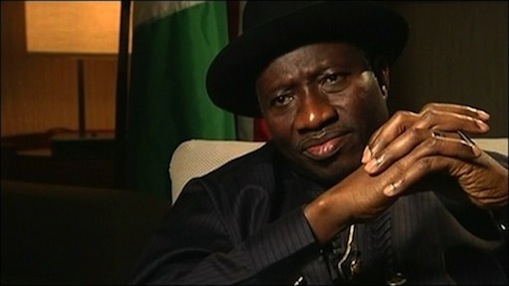 Ahmed Joda, the grand old veteran bureaucrat who chaired the transition committee set up by President Muhammadu Buhari has spoken about the various challenges his committee faced in completing its assignment, principal of which was that the Jonathan administration withheld vital information about the state of Nigeria.
Joda cited the former administration's initial figure that the budget deficit was N1.3 trillion only to discover that a deficit of N7trillion has been piled up. He also spoke about the regime's report that Nigeria has the capacity to generate 12,000 megawatts of electricity, without disclosing that there was no gas to power the plants and that at the time of the handing over, the government was generating just 1,300 megawatts.
In the interview published today, he also spoke abut rampart corruption in all government departments in the country, where values have collapsed and everyone is doing what he likes.
"Nobody follows the rules anymore. You employ people anyhow and pay them anyhow and I think you in the media have a fair idea of what is going on and are surprised how bad things are. I often wondered, since the beginning of this exercise, if the PDP and president Jonathan had won the election what would have been the fate of Nigeria," he said this in an interview with Daily Trust.
"It would have been more difficult for them to face the challenge because they had been telling people that everything was good; the roads are good. They were not talking about the absence of light in the house, but they were talking about the capacity to produce electricity is 12,000 megawatts out of which only 5,000 could be released.
"But even out of this 5,000 at the time they were doing the handing over notes only 1,300 megawatts were being generated, but they were talking about 35,000 kilometres of distribution lines and so on, but nobody told us the real problem – that there is no gas, or there is no capacity to transmit the electricity that could be generated; that even when it is delivered at the point of distribution the distribution system is so weak that it can't take it.
"I personally didn't know that until I got into this exercise. Now, if they came back, they couldn't wake up in the morning and say we can't pay salaries, we couldn't do this or even pay contractors and might even not be able to pay pensions and gratuities or finance any of our operations. We were told at the beginning of the exercise that the government was in deficit of at least N1.3 trillion and by the end people were talking about N7 trillion; everything is in a state of collapse.
"The civil service is bloated and the military and police, if you are a Nigerian, you know what they have been facing for a long time; everywhere is in a mess and these things have to be fixed."