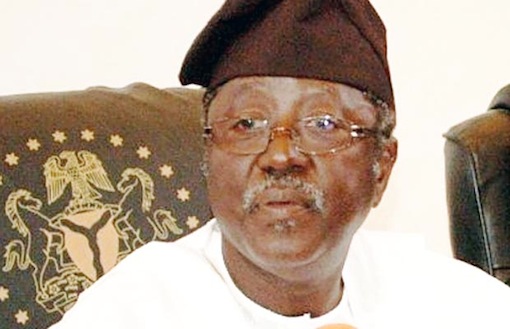 The National Assembly Election Petition Tribunal sitting in Jos, on Friday, admitted evidence against the election of ex-governor Jonah Jang as senator.
Jang was elected to represent Plateau North Senatorial District in the May 28 National Assembly election on the platform of the Peoples Democratic Party (PDP).
However, Mrs Ayisa Sambo of the All Progressives Congress (APC) filed a petition against his victory, following alleged malpractices and fraud.
Delivering ruling, Justice O.O. Akeredolu, the Chairman of the Tribunal, said the motion against the admission of evidence brought by the petition was over ruled.
Akeredolu said "the Tribunal is in position to accept all documents tendered as evidence which could assist the panel to administer justice.
"In the light of this, the documents presented as evidence by the petitioner are hereby admitted as exhibits.
"The case is, therefore, adjourned until June 30, for further hearing."
Earlier, counsel to the petitioner, Mr Sunday Obinde, had presented voters registration and some statements of results from polling units as evidence to back up his client's allegations.
The two certified copies of documents were tendered alongside other three witnesses who testified.
The petitioner said the rules of the court had permitted the tendering of such documents that could help to excavate facts in the matter.
However, Sunday Oyawole, counsel to Jang, raised objection to the admissibility of the documents as evidence to be considered, adding that the documents were not obtained from the right sources.
He said the results and voters register tendered were at variance with specific pleading of the petitioner as at when the petition was filled.
He added that "I urge the Tribunal to reject all the voter registers presented by the petitioner for failing the test of visibility as a public document.
"The documents are invariably opposed to the specific pleadings of the petitioner.
"My Lord, if admitted, it will constitute admission of evidences that are at variance with the facts on the ground."
Load more