Kayode Aponmade
In its quest to sustain its status as the leading horizon in independent television media production company, AK MEDIA concepts has come out with another interesting sitcom family drama series titled Liberty Villa.
The family drama commences airing Friday on Africa Magic Family by 7:30pm.
According to the Executive producer and the MD/CEO of AK MEDIA, Asiwaju Benson Akindeju, "having Liberty Villa aired first on Africa Magic platform is borne out of our zeal to give the superlative drama a platform with vast outreach.
"Being a new soap drama with high quality of story lines, advanced technique in its shots with evergreen artistes on set, we would be doing our viewers great honour having it on a cable television whose picture quality is of high standard.
"Meanwhile, as Nigeria and the world at large move towards digitalization, as a content provider, our thought is to align with the trend."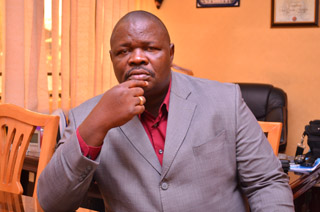 He added that amongst the various dramas, Liberty Villa will showcase AK MEDIA as a Content Provider with class.
From the synopsis, he continued, "Liberty Villa is a philosophical family drama series centered on Albert's family.
"Dr Prie Albert and Mrs Patige Albert are liberal minded and highly cultured people whose premium on family values and peaceful co-existence is very high.  The family run into various crises and they stand together always to get around the challenges, teaching viewers collective responsibility. Every episode starts and ends with a problem being solved without affecting the heart of the story."
Akindeju also disclosed that as the television soap hits Africa Magic's screen this weekend,  it has been stated that in a couple of weeks the sitcom drama series will also be available in terrestrial top television stations nationwide.
AK MEDIA is a reputable television production company with various dramas  such as FAMILY TIES (A  thorn in the Flesh) showing on AIT and other stations across Nigeria, Nowhere To Be Found, Face2Face, Oyimomo, a Yoruba Talk show on Africa Magic Yoruba, Muziq & Moore and AKB that will be airing soon.
Faces on Liberty Villa include Ekpeyong Bassey, Bimbo Oshin, Eric Obinna, Toyin Alausa, Cassandra Osaretin and Favour Mbagwu, among others.