Taiwo Adelu
President of Nigeria Table Tennis Federation, NTTF, Mr. Wahid Enitan Oshodi has assured that his sport will haul at least seven gold medals at the 11th edition of All Africa Games (AAG) in Congo-Brazzaville.
The AAG will hold from 4-19 September. Nigeria emerged as runners-up behind Egypt at the 2011 edition of the AAG in Mozambique, where she clinched three gold, five silver and one bronze.
To Oshodi who is the immediate past Commissioner for Youth, Sports and Social Development in Lagos State, NTTF will leave nothing to chance to ensure that the country surpasses the record of the last games by increasing the gold medal haul to seven.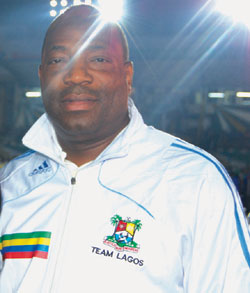 "This time around our target is seven gold at the All Africa Games and we are working towards achieving this target," Oshodi said.
The NTTF president noted that his federation is aware of stiff opposition Nigerian players will face from players from countries such as Egypt and Congo, but with the preparation so far, he has the confidence that the target can still be attained.
P.M.NEWS Sports gathered that Team Nigeria will flag off their month-long camping for the games next week in various sports which the country intends to participate.
The All Africa Games are organised under the auspices of the Supreme Council for Sports in Africa. This year's edition in Congo-Brazzaville will be historical as the games commemorate 50 years since the start of the continental championship. The first edition was held in Congo-Brazzaville in 1964.
At least 53 countries participated in the quadrennial event in 2011 where 20 sports featured.
Load more