Daniels Ekugo
Kano State Governor, Dr Abdullahi Umar Ganduje has blamed the failure of the Federal Government to protect Peugeot Automobile Nigeria Ltd (PAN) thereby causing its neglect and dwindling fortunes of the company.
Hosting the Managing Director of the company, Alhaji Ibrahim Boyi in his office, Ganduje pointed out that India indigenized technology and took advantage of their huge population to make socio-economic headway.
"If the Federal government had protected PAN, we would by now be competing with Indians who are making their culture and technology go together," the governor said.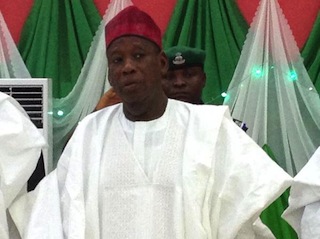 According to him, Nigeria should have closed its doors to what he termed "other brands" and concentrated on locally produced products like Peugeot cars, expressing optimism that with its sound economic policies, the Buhari administration would see to the revitalization of local manufacturing plants across the country.
He said with the new National Automotive Development Policy (NADP), PAN Nigeria Limited would bounce back better and stronger than ever before.
Ganduje also lauded PAN, saying it is a household name as far as Nigeria's automobile sector was concerned.
He noted that Kaduna, where the company is located, was synonymous with PAN and PAN was also synonymous with Kaduna.
In his remarks, Managing Director of PAN, Alhaji Ibrahim Boyi stated that the company has keyed into the automotive policy and has commenced assembly operations, reorganization of dealership and introduced new products, among other things, to sustain its competitiveness.
He said PAN has a fully equipped training centre and urged the government to collaborate with it for the training of youths on skills acquisition.

Load more