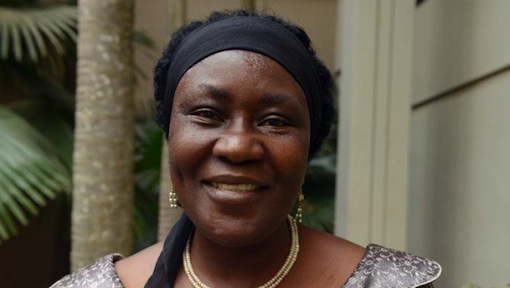 Prof. Oluremi Sonaiya, the 2015 Presidential Candidate of the KOWA Party, on Monday described President Muhammadu Buhari's decision to take a 50 per cent pay cut as a good development that other leaders should follow.
Sonaiya spoke to NAN via telephone in Lagos.
President Muhammadu Buhari and Vice President Yemi Osinbajo had on Friday announced their decision to take only 50 per cent of the salary approved for them by the Revenue Mobilisation Allocation and Fiscal Commission.
The President's spokesman, Malam Garba Shehu, said the President's decision to take a 50 per cent cut was conveyed to the Office of the Secretary to the Government of the Federation on June 10.
Speaking on the development, Sonaiya said: "These times call for rationality and even sacrifice," expressing hope that the National Assembly would also follow the president's example.
"We are hopeful that the National Assembly will announce their pay cut since they are said to consume as much as 25per cent of the country's budget.
"However, the president's decision to take a 50per cent cut is a good development and other leaders should follow suit; we know that most of them are overpaid," she said.
Sonaiya called for a comprehensive review for the whole of the public service.
Mr Dennis Aghanya, Director, Change Program and Global Transformation (CPGT) also said the pay cut decision was good for the country.
"That is what we call leadership by example; I heard people calculating that the pay cut is insignificant.
"Yes, it is insignificant, but it means a lot because if Buhari leads by example, then there should be moral basis for others to follow suit," he said.
Aghanya, therefore, said that the president's decision was one of his ways of fighting corruption which the previous administrations failed to do.
Also, the Executive Director, Civil Society Legislative Advocacy Centre (CISLAC), Mallam Auwal Rafsanjani, said the pay cut would have a lot of impact in encouraging prudence.
He said it would go a long way in blocking the leakages in government.
The Director urged state governors to emulate Buhari and also seek ways to reduce the cost of governance.

Load more