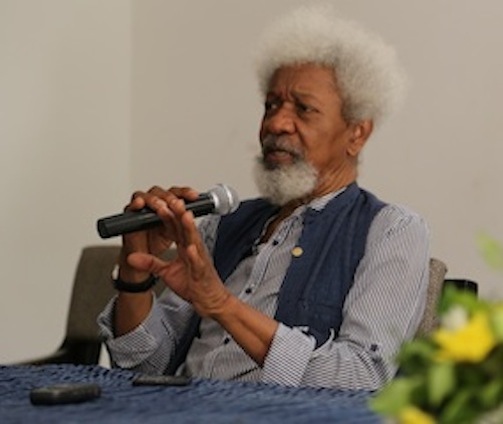 The Speaker of the Lagos State House of Assembly, Rt. Hon. Mudashiru Obasa, has described Nobel laureate, Professor Wole Soyinka, as a role model who inspires people globally.
Obasa stated this through a statement congratulating Soyinka on the occasion of his 81st birthday anniversary.
"Professor Wole Soyinka is a global figure, someone who inspires people all over the world and we are proud to celebrate him not only as a Nigerian and African icon but also as a global figure who has contributed immensely to the struggle for peace and justice in the world through his writings, comments, speeches and actions," the Speaker said.
Obasa stated further that Nigerians and the world over will continue to celebrate the Nobel laureate because he has made sacrifice and continue to sacrifice his time and God-given talent for peace to reign in the world.
"We pray to God to continue to give Professor Wole Soyinka the strength and good health to continue to inspire the world and promote peace globally. Happy birthday, Kongi," Rt. Hon. Obasa said.

Load more