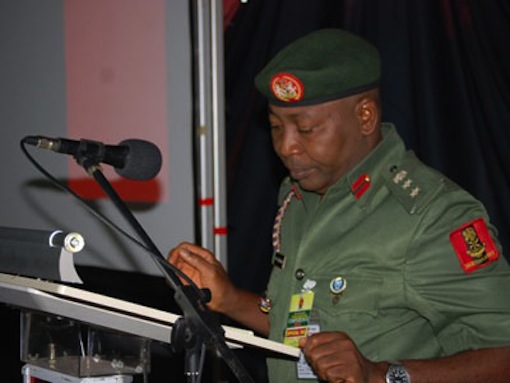 The Nigerian Army on Sunday said the Damaturu-Bui road which insurgents littered with mines had been cleared and now safe for use.
The Acting Director of Army Public Relations, Col Sani Usman, made this disclosure in a statement he issued in Abuja.
He said that in addition to the removal of the mines, measures had been put in place to ensure adequate safety for road users on the axis.
"Good morning, please inform the public that Damaturu-Biu road has been cleared of mines.
"This was done by a team of Nigerian Army Special Forces, Explosives Ordinance Devices with support from the Nigeria Police and local vigilante," the statement stated.
According to it, four Improvised Explosive Devices (IEDs) planted by the suspected Boko Haram terrorists were discovered and successfully detonated.
The spokesman urged commuters to use the road as adequate security was being provided.
"The Nigerian Army wishes to further enjoin the public to be more security conscious and report any suspicious persons and movements to the security agents," he added.

Load more