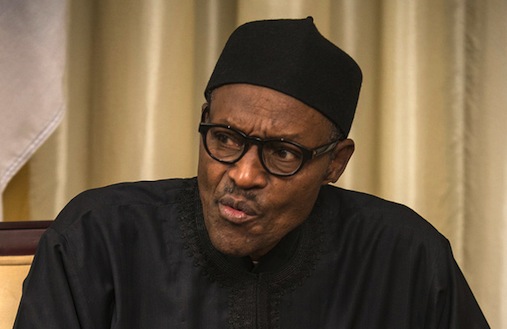 President Muhammadu Buhari has authorised the Nigerian National Petroleum Corporation (NNPC) to blacklist 113 vessels from lifting crude oil from 27 designated terminals in Nigeria.
In a memo sent to all terminal operators, the NNPC said the blacklisting order emanated from Buhari and urged compliance immediately.
The memo signed by Engr. G.O. Komolafe, NNPC's Group General Manager, Crude Oil Marketing Division also prohibited the vessels from operating within Nigeria's territorial waters.
The memo did not indicate why the vessels were banned, but there were suspicions that they must have been involved in illegal oil bunkering.
Read memo and see full list below:
LIST OF PROHIBITED CRUDE OIL VESSELS
I am directed to convey to you the directives of Mr President, Muhammadu Buhari, GCFR, regarding prohibition of some Crude Oil Vessels.
The whole list of one hundred and thirteen (113) Crude Oil Vessels indicated in the spreadsheet attached herewith have been prohibited forthth from engaging in Crude Oil/Gas loading activities in any of the terminals within the Nigerian Territorial till further notice.
The affected vessels have also been barred from movements within the Nigerian territorial waters forthwith.
Finally, enforcementt of the above directives takes immediate effect pending a notice to the contrary by government, please.
Signed by Engr G.O. Komolafe, FNSE
Group General Manager, Crude Oil Marketing Division
FULL LIST OF 113 Crude carriers banned by President Muhammadu Buhari

Load more