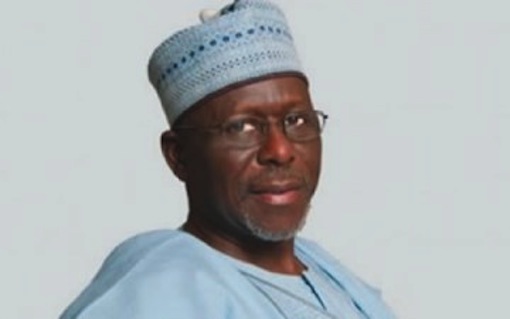 The Secretary of Peoples Democratic Party (PDP) Staff Welfare, Dan Ochu-Baiye, has accused the National Working Committee of the party of requesting N1billion from Governor Idris Wada to enable him contest for a second term in office.]
Dan Ochu-Baiye along with Chairman of PDP Staff Welfare stated that the NWC was corrupt and should be probed by the anti-graft agencies, the Economic and Financial Crimes Commission (EFCC) and the Independent Corrupt Practices and other Related Offences Commission (ICPC) as well as the police force.
The duo addressed newsmen in Abuja, Nigeria's capital and outlined the corrupt practices of the NWC of the PDP, noting that, if they are not stopped they will ruin the party.
Ochu-Baiye also mentioned the allegation by Ndudi Godwin Elumelu who paid N750million naira to the NWC to obtain the gubernatorial ticket of the party in Delta state.
He added that "Governor of Kogi was requested to pay one billion naira to the same NWC to retain his ticket".
He noted that: "Party members will need to know why delegates were compelled to pay N10,000 each into a private account of a company called MORUFI NIG. LTD.
"We are aware that over one billion naira was realized from this fraudulent exercise. Why did the NWC compel party members to pay sums into a company account rather than the usual party account in the same Zenith Bank?
"As part of their agenda to ridicule and crumble the party, legitimate bills owed to media houses, contractors and even cleaners have not been paid till date," he said.
Ochu-Baiye said millions of PDP members were in great pains with the current reality of how the party was "now being run aground by a patently incompetent and self-centered set of NWC members."
He stated that the NWC had refused to summon a meeting of the National Executive Committee (NEC) since the party lost in the last elections "due to these ceaseless acts of recklessness."
Ochu-Baiye said the staff members were angry, hence demanding the immediate resignation of the NWC members.
"We appeal to the Board of Trustees, the National Caucus and other members of the NEC to invoke relevant sections of the party's Constitution to call for a meeting of NEC since the NWC is reluctant to do so.
"We wish to reiterate that the greater number of members of staff has spent over 16 years working and building the PDP.
"We remain loyal staff, party members and stakeholders committed to retrieve the founding vision of our great party," he added.

Load more