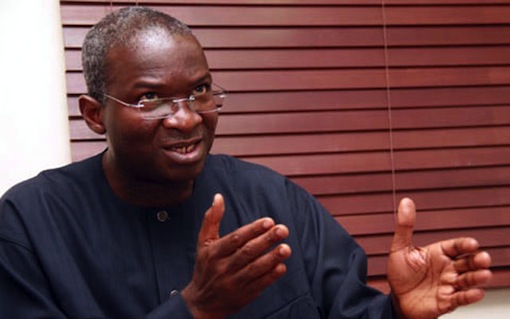 News report that former governor of Lagos State, Babatunde Raji Fashola shelled N78.3million of Lagos tax-payers money on his personal website, has stirred a huge buzz on twitter.
In tweets and retweets, commentators have been expressing derision and disgust that the former governor could have approved such a questionable expenditure under his watch.
The consensus is that the cost was grossly exaggerated and over-inflated.
A WordPress website, like http://tundefashola.com/http://tundefashola.com/ should not cost more than N3million, according to expert opinions.
The story was broken by BudgIT, quoting a budget report on the website of the Lagos State Public Procurement Agency.
The contract was awarded in 2014 to "Info Access Plus Limited". A Google search by TheNEWS did not turn anything out about the company.
Here are sample tweets on the contract;
How can you build a WordPress website for 78 million naira? Are you mad? Or am I the mad one for thinking you might be mad? #Nigeria

— tolu ogunlesi (@toluogunlesi) August 7, 2015
Lol! This must have been designed by @ArturoFirenze for @tundefashola. 😉 RT @BudgITng: Lagos spent N78m for http://t.co/lOgqVpRABL…

— Blossom (@blossomnnodim) August 7, 2015
@BudgITng how exactly is that amount for a website justifiable? Even Facebook didn't cost that much to build

— 1 ∞ loop (@Gently_1) August 7, 2015
Even the forces in ACN dont want Fashola in PMB's cabinet & he fell right into their hands wit a 78M 'website'

— Opeoluwa | Open NASS (@responficient11) August 7, 2015
@oged07 Fashola take 78 million build website tori Olorun!

— Damocles (@Damocleansword) August 7, 2015
Load more