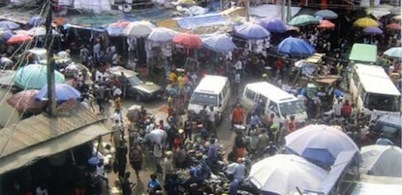 Cyriacus izuekwe
It was a sad end between a couple simply identified as Ogene and Rita (surnames withheld) after Rita confessed to Ogene that she could not bear him any child because her womb was damaged during abortion when she was in secondary school in Onitsha town in Anambra State, southeast Nigeria.
P.M.NEWS gathered that the confession was made five years after they contracted traditional marriage and wedded in an Anglican Church in Umuchu, Aguata in Anambra State.
The husband subsequently sent her away for hiding such information from him after their traditional and church marriage.
P.M.NEWS findings revealed that Ogene is a trader at Head Bridge market in Onitsha and resides in Iyiowa Odekpe in Atani Local Government, a few kilometres to Onitsha urban where he plies his trade.
Their relationship started when Ogene met Rita in the area and proposed to marry her. She accepted and there was formal introduction between the families.
They did their traditional wedding in Rita's village in Imo State and proceeded to Ogene's village in Umuchu where they did their church wedding.
According to P.M.NEWS sources, throughout the period the relationship started and ended in marriage, Rita did not tell Ogene that she lost her womb due to abortion.
When Rita did not get pregnant after years of their marriage, they started looking for medical solution to no avail. This cost Ogene huge sums of money.
After the failed medical solution, they decided to embark on spiritual solution which led Rita to meet a pastor to whom she revealed her predicament on why she was unable to get pregnant, P.M.NEWS was told.
The pastor advised her to embark on fasting and prayers and ask God for forgiveness.
The pastor told her that after the prayers she should go to her husband and confess and ask for forgiveness.
The pastor assured her that with the prayers, her husband would forgive her and would still take her as his wife.
Based on the assurance of the pastor, after the fasting and prayers, Rita went to Ogene and narrated her sad story.
P.M.NEWS gathered that Rita confessed to Ogene that she got pregnant when she was in secondary school and to cover the shame, she secretly went for abortion.
She narrated that during the abortion, there was complication which affected her womb and damaged it.
She told him that after the abortion, she had not been able to conceive and she was afraid to tell him before they got married because she did not want to lose him.
She pleaded for forgiveness and asked him to think and decide her fate in the marriage.
The embittered husband told her that there was nothing to think concerning their marriage since she concealed such serious information from him and subjected him to wasting huge sums of money on medical treatment.
He told her that there was no marriage in the first instance between them because she lied to him.
He asked her to pack her things and leave his house.
She left dejected because the advice by the pastor was counter-productive.
Ogene subsequently went to the Anglican Church marriage counsel in Awka and sought for the dissolution of the marriage.
And the church granted his request.
Load more