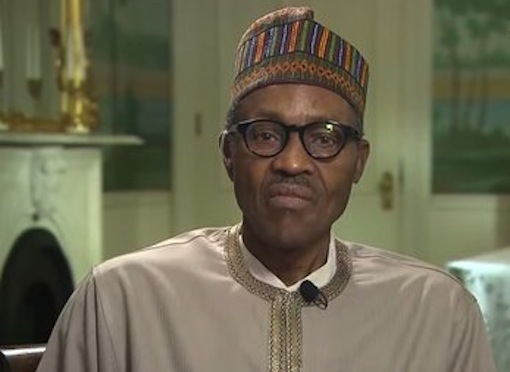 President Muhammadu Buhari was on Tuesday in Abuja registered by officials of the National Identity Management Commission (NIMC) to enable him to obtain his national identity card.
Fielding questions from State House correspondents after his registration inside the Presidential Villa, Buhari said the exercise would confirm the country's population, especially of those aged 18 years and above.
"I think this exercise is very important as it will confirm our population and those, who are entitled to vote – that is those, who are 18 years and above.
"It will complement the exercise of the Permanent Voters Card.
"So, for those who want their votes to count from whichever party or constituency, they should ensure that they and their families are properly captured like I have been captured."
In his remarks, the Director General of NIMC, Mr Chris Onyemenam, said that the exercise was a continuous one.
He said that additional enrolment centres would be established in all Local Government Areas of the federation.
According to him, the commission is also planning to open such centres in hospitals, primary schools, and universities.
He said: "So, every enrolment centre that we have established remains open forever; they are like branches of banks.
"We are taking deliberate steps to ensure that enrolment centres are opened in each local government.
"In collaboration with MDAs, we are now extending it to universities. It will also be extended to primary schools and hospitals.
"With the cooperation we expect from INEC – we are meeting INEC today – it will be extended even further."
Onyemenam said that the commission had so far captured the data of nearly seven million Nigerians.
"The close to seven million that we have in our data base is the product of the pilot scheme that we embarked upon to demonstrate the value of the scheme," he said.
The DG commended Buhari over his recent directive that biometrics data bases in government agencies be expeditiously harmonised. (NAN)