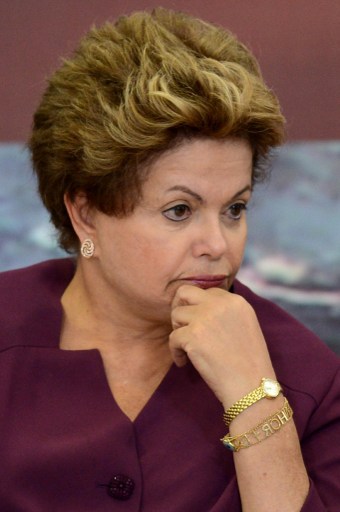 Brazil's President, Dilma Rousseff, has rejected predictions that the country's economy would experience immense difficulty in 2016, though she could not guarantee it would be `marvelous.'
"I hope for a better situation, but I have no guarantee that 2016 will be marvelous," she said on Tuesday during an interview with radio stations in Sao Paulo.
According to her, "it probably will not be, but neither will it be full of immense difficulty, as many predict.
"We will continue to face problems, as we cannot predict the repercussions of everything happening in international economics."
Rousseff admitted that Brazil would see an economic contraction of around two per cent of the GDP in 2015, with `much care being required' to ensure this did not happen again in 2016.
However, she expressed confidence in the fiscal plan that her government had implemented in 2015, which involved a strong cutback on public spending and increased tax collection.
However, she said she "understood the dissatisfaction of society… as people always want everything to be resolved immediately."
Rousseff is facing a historically low approval rating of 8 per cent as her support has been eroded by Brazil's economic slowdown and the ongoing Petrobras corruption scandal.
New data released on Tuesday showed that Brazil's unemployment rate for the second quarter of 2015 stood at 7.5 per cent, up from 6.2 percent at the end of the first quarter.
Statistics show that since January Brazil's unemployment rate has risen every month.
Unsurprisingly, this grim economic reality also led to Brazilian consumer confidence falling by 1.7 per cent in August, as opposed to July.
According to the Getulio Vargas Foundation, its confidence index put consumer confidence nationwide at 80.6, down from 82 in July, the lowest ever recorded.

Load more