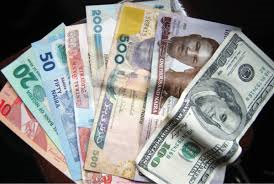 The Permanent Secretary, Federal Ministry of Finance, Mrs Anastasia Nwaobia, on Wednesday said N511.8 billion was shared among the federal, states and local governments as revenue for July, 2015.
Nwaobia announced this in Abuja when she addressed newsmen on the outcome of the Federation Accounts Allocation Committee (FAAC) meeting.
She said that the shared amount comprised the month's net statutory revenue of N433.5 billion.
"Also, there is the exchange gain of N6.4 billion which is proposed for distribution.
"Therefore, the total revenue distributable for the month of July including VAT of N74.9 billion is N511.8 billion," she said.
Nwaobia said that N6.3 billion was refunded by Nigerian National Petroleum Corporation (NNPC) and was also proposed for sharing.
Giving the breakdown of revenue among the three tiers of government, Nwaobia said that the Federal
Government received N202.1 billion, representing 52.68 per cent; states, N102.5 billion, representing 26.72 per cent.
She said that the local governments received N79 billion, amounting to 20.60 per cent of the amount distributed.
Nwaobia announced that N28.2 billion representing 13 per cent derivation revenue was shared among the oil producing states.
On VAT, she said that the N74.9 billion net revenue collected for the month showed an increase of N9.9 billion from what was collected in the preceding month.
She said that the country got N228.8 billion as mineral revenue and N190.2 billion as non-mineral revenue.
She said that the balance in the Excess Crude Account as at Wednesday was 2.25 billion dollars, showing a slight increase from the 2.20 billion dollars balance present in the preceding month.
Nwaobia decried the low revenue generation for the month, while explaining certain reasons for it.
"The shut down and shut-in of production for maintenance and emergency repairs as well as declaration of "Force Majeure'' by SPDC were the major issues that negatively impacted crude oil revenue.
"Also, there was revenue loss of 22.5 million dollars as a result of drop in average price of crude oil from 65.7 dollars per barrel to 61.2 dollars in June 2015," she said.
She said that the declaration of force majeure by Shell Petroleum Development Company, shutdown of trucks and production pipeline at Nembe and Trans Forcado terminal impacted negatively on crude oil revenue.