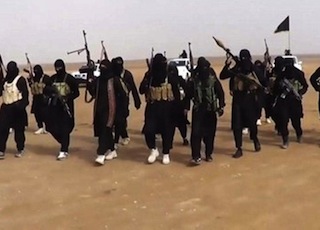 A 25-year-old Muslim from Ghana has travelled to an Islamic State (IS) training camp, becoming the first known recruit from the West African nation to join the militant group, his family said on Tuesday.
About one third of Ghana's population of 27 million are Muslims.
They have long co-existed peacefully with the Christian majority and have so far apparently avoided the influence of the kinds of radical Islam that have taken root in neighbouring Nigeria and Mali.
Nazir Alema, a university graduate from Accra, had initially told his parents he was travelling to Prestea, a mining town in the country's west.
"Two weeks later on Aug. 16, we got a message on social media from him saying he was at a training ground to join the IS group in an unknown country," his brother, Kabiru Alema, said.
Thousands of foreigners from more than 80 nations have joined the ranks of Islamic State and other radical groups in Syria and Iraq.
Alema said his brother had not expressed any particular interest in radical Islam.
Alema quoted his brother as saying that by joining Islamic State he was obeying a call from Allah to abandon what he called `the corrupt system'.
"He said he loves us so much and that we should forgive him for not making his intentions known to us from the beginning," Alema said.
The Ghanaian government was not immediately available for comment.
Boko Haram, West Africa's deadliest Islamist militant group, swore allegiance to IS leader, Abu al-Baghdadi in March.

Load more