Okafor Ofiebor/Port Harcourt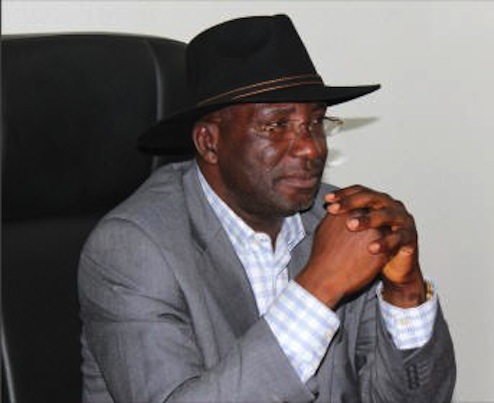 The sole administrator, Rivers State Waste Management Agency, Felix Obuah has warned companies and corporate organizations against doing business with Refuse Contractors not licensed by the Agency.
Obuah gave the warning during a meeting with companies and other corporate organizations in his office in Port Harcourt, explaining that the law establishing the Agency stipulates in Part V Section 24 that "no person shall provide waste management services nor operate a waste management facility unless he is licensed to do so or exempted under regulations made by the Agency".
Obuah also quoted Part V111 Section 56 (4a to 4c), which states that "a person who fails to provide the information requested by the Agency; fails to produce the document demanded by the Agency, or provides information or document which he knows or has reason to know is false or misleading to the Agency, commits an offence and is liable on conviction to a fine of N100, 000.00 for an individual and N500,000.00 for a corporate body, or a term of imprisonment of 6 months or both".
The RIWAMA sole administrator emphasized that he is not willing to prosecute defaulting companies and corporate organizations, but to see how they can join hands together to move Rivers forward, disclosing that the meeting was convened to find out why companies and corporate organizations have refused to provide information as required by law.
Obuah announced that as part of his plans to carry everyone along and for a successful sustainable partnership with corporate organizations, and in charting new course, his administration has considered dropping all pending cases against companies and corporate organizations instituted by his predecessors in various courts in the State.
He further confirmed that the decision to drop all civil and criminal cases against them underscores the sincerity of the Governor Nyesom Wike administration to carry everyone along and be fair to all, irrespective of political affiliation.
Obuah appealed to them to join hands with Governor Wike to keep Port Harcourt, the state capital and its environs clean and healthy, assuring that under his watch, nobody will be unduly victimized for whatever reason.
Reiterating that the Agency has a legal right to monitor waste disposal contractors and know where wastes taken from their companies are dumped.
He appealed to them to avail the Agency with information about Waste Disposal Contractors they engage to avoid breaching the law and having legal issues with the Agency.
The sole administrator warned against payment of money to fake revenue agents on the prowl in the State, announcing that the Agency has not engaged the services of any revenue collector to collect money on its behalf.
He urged them to report to the Police anyone attempting to defraud them using the name of Rivers State Waste Management Agency to demand money under whatever guise.
"I have not signed paper for anyone or company to collect revenue of any kind for the Agency", he said.
Displaying a fake demand notice before representatives of companies in attendance, he blamed some company representatives who negotiate with fraudsters that parade themselves as agents of the Agency to get money, describing them as perpetrators of dubious activities and collaborators of fake revenue agents.