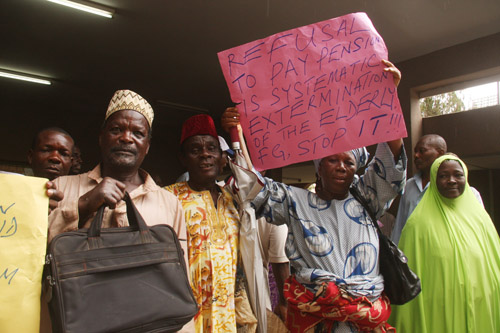 The National Pension Commission (PenCom) has issued draft guidelines on withdrawals from Retirement Saving Accounts (RSA) for equity payment of residential mortgage.
This is contained in a document released by the commission and obtained by the News Agency of Nigeria in Abuja (NAN) on Thursday.
It would be recalled that the 2014 Pension Reform Act had made provision for RSA holders to access part of their pension contribution for mortgaged financing.
"Section 89 (2) of the Pension Reform Act 2014 provides that a Pension Fund Administrator may, subject to guidelines issued by PenCom, apply for a percentage of pension fund assets in the RSA.
According to PenCom, the guidelines are designed to put in place measures that will allow contributors access a portion of their pension savings for payment of equity contributions in procuring first-time residential mortgages.
"In pursuant to the referenced Section 89(2), the guidelines provide the framework for the implementation of the section. It seeks to provide the operational modalities for pension fund administrators."
The guidelines help to determine the eligibility requirements, procedures and documentation required to enable RSA contributors to access and utilise part of their RSA balances.
PenCom urged stakeholders to forward their feedback, comments and enquiries about the draft guidelines to Director-General of the commission on or before the close of business on Sept 11.(

Load more