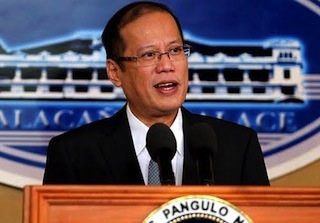 A radio broadcaster was shot dead on Thursday by an unidentified gunman in the southern Philippines, police said. The victim is the third media professional to be killed in the past two weeks.
Cosme Maestrado, 46, was shot dead by a lone gunman near a shopping centre in a busy street in Ozamiz City, about 780 kilometres south of Manila, according to a police report.
The victim was a hard-hitting radio commentator in Ozamiz, criticizing corruption and other abuses of government officials in the area.
Maestrado survived a previous attack in November 2011, according to his colleagues.
Investigators are still determining the motive behind the attack.
Last week two media professionals from the eastern province of Sorsogon and the southern province of Davao were killed by unidentified gunmen.
Maestrado was the sixth journalist killed in the country this year, and the 30th since President Benigno Aquino took office in 2010, according to the National Union of Journalists of the Philippines.
Presidential Communications Secretary, Herminio Coloma, urged the police to immediately resolve the attack.
"We strongly condemn the killing. The local police have been directed to identify and arrest those responsible for the killing," he said in a statement.
Load more