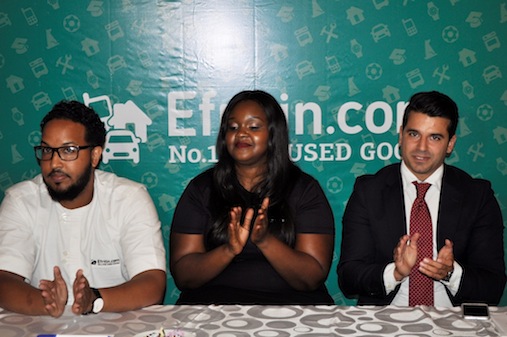 Efritin.com becomes No. 1 classifieds platform within 3 weeks of launch
The recently launched online classifieds platform, Efritn.com, has become the number one and most preferred online marketplace only three weeks after its launch in early August.
The organisation recently confirmed that it currently has 128,000 listings on its platform with over 100 staff in only 8 states in Nigeria.
This accomplishment can be attributed to the platform's thorough verification process of sellers that gives buyers a safer platform to transact on.
The verification process, which is the first of its kind in the Nigerian classifieds ads industry, is done to properly confirm the identity of each seller on the site's platform.
Sellers are physically verified within 48 hours of an advert placement before the product goes live on the site's network.
The verification process may be seen as a way to reassure Nigerians, especially after several people have reported various circumstances of online scams and fraud in the past.
Load more