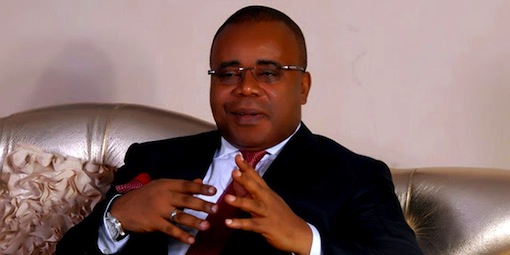 One of the forensic experts who testified before the Akwa Ibom State governorship tribunal Thursday, said out of the 140, 832 finger prints on ballot papers matched (scanned and analyzed) over 100,000 were non-human prints.
The witness was testifying in the gubernatorial election suit between Umana Umana of the All Progressives Congress (APC) and governor of Akwa Ibom State, Udom Emmanuel, who was the candidate for the Peoples Democratic Party in the election.
Umana had approached the tribunal, challenging the election and declaration of Udom Emmanuel as governor. At Thursday's hearing, the forensic expert added that they also discovered about 13, 000 cases of thumb printing.
The witness, Abdullahi Dauda, said the forensic analysis was done using Automated Fingerprint and Identification System.
The witness who has worked for the United Parcel Service for 32 years, offered to demonstrate to the tribunal how he and members of his team arrived at the results.
Counsel to the petitioner, Dayo Akinlaja then applied that the forensic expert witnesses be allowed to demonstrate the procedure before the tribunal but the respondent represented by Asiwaju Awolomo,argued that the particulars of the procedure sought were not pleaded by the petitioners in the petition.
Ruling on whether to allow the witness demonstrate the process was then reserved.
Another witness, who identified himself as Sanusi, said though it was part of the routine associated with its work to take pictures of the process as much as needed and to access materials freely, he was prevented from doing so.
He alleged that the Independent National Electoral Commission (INEC) did not allow him free access to the materials. He also alleged that constant incursion by the Attorney General of the state was another issue he had to contend with.
The third forensic expert, Salisu Abdullahi, an information technologist, equally identified the joint report earlier tendered. He stated that he had the outcome of the forensic inspection and analysis on his flash drive and was ready to show the tribunal.
Earlier, the petitioner said he was ready to close his case this week if INEC cooperates with them by presenting before the tribunal all the ballot papers used for the election which the tribunal had earlier ordered.
But INEC counsel, Onyechi Ikpeazu, said the materials may have been moved back to Uyo. That did not go down well with the tribunal which had earlier gave an order that the materials should remain in Abuja, Nigeria's capital till end of hearing in the petition.
The tribunal then ordered INEC to ensure that the ballot papers are brought before it.

Load more