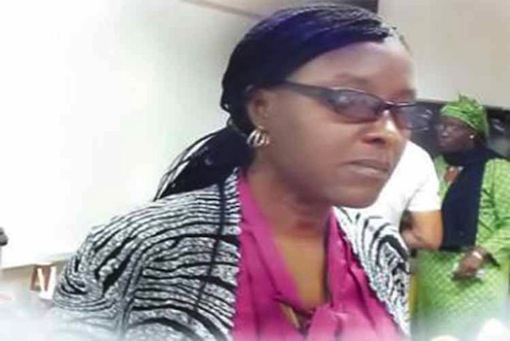 A High Court Judge in Osun, Justice Folahanmi Oloyede, has filed a motion in an Osogbo High Court, challenging the Osun State House of Assemnbly's handling of a petition she forwarded to it.
NAN reports that Justice Oloyede had petitioned the assembly, calling for the impeachment of Governor Rauf Aregbesola and his Deputy, Mrs Grace Laoye-Tomori, over alleged financial misconduct.
In the petition, she called on the lawmakers to examine and investigate the governor and his deputy over the allegations.
The House, on receipt of the petition, set up an Ad hoc/Fact-finding Committee with Speaker Najeem Salam giving the committee one week to submit its report.
The House later considered the report of the panel, dismissed Oloyede's petition and recommended sanctions against her.
Dissatisfied, Oloyede, through her lawyer, Mr Lekan Ogunlesi (SAN), on Thursday, filed a motion on notice before the court.
Her lawyer stated that his client was ready to challenge the illegality of the action of the House of Assembly.
Mr Lukman Ogunseitan, who held brief for Ogunlesi, listed the respondents to include the Speaker, the investigating committee Chairman, Mr Adegboye Akintunde, six legislators and Clerk of the House.
Also joined in the suit is the Osun Judicial Service Commission.
Oloyede also filed a motion ex-parte asking the court to grant her permission to institute a legal action against the state lawmakers over their recommendation that she should be sanctioned by the National Judicial Commission (NJC).
In her application, she asked that the recommendations of the ad-hoc committee be quashed and that their actions be declared illegal, unconstitutional, null and void.
Ruling on the application, Justice Adeyinka Aderibigbe granted all the five prayers sought by the applicant and ordered that the 11 respondents listed in the matter be served, while the case was adjourned till September 3.