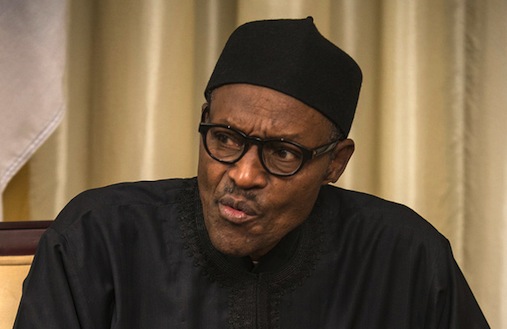 In a bid to rid Nigeria of corruption, President Muhammadu Buhari on Thursday in Abuja, Nigeria's capital, warned civil servants to shun corrupt practices or be ready to leave the civil service.
The Permanent Secretary in the office of the Secretary to the Government of the Federation, Alhaji Muhammed Bukar, said President Buhari gave the warning when he was briefed on the activities of the General Services Office of the Secretary to the Government of the Federation (SGF).
Bukar said Buhari underscored the importance of strict adherence to the rules and laws guiding public service.
"We have received a mandate to work harder. He has given us a very strong warning that change has come and every public servant has to sit up. We will give our best to support the government.
"We told him what we have been doing in support of the government's policies and the president promised to give us the support and the political will to do our job better."
Bukar, who led five other permanent secretaries in the SGF Office during the meeting, said they also briefed the president on the Centenary Project.
Bukar disclosed that a former Head of State, retired Gen. Andulsalami Abubakar, who is the Chairman, Centenary Limited Board, would brief Buhari on the project on Friday.
According to him, "no kobo of Federal Government went into the building of Centenary City."