Jamiu Yisa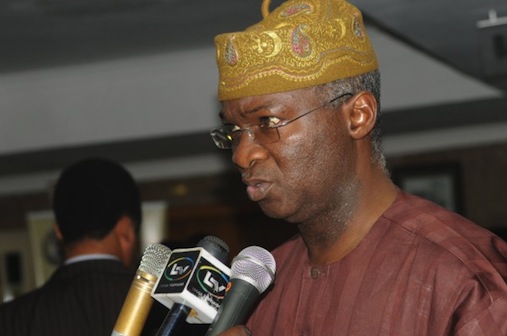 The Lagos State Publicity Secretary of the Peoples Democratic Party, Barr. Taofik Gani, has called for the prosecution of Babatunde Raji Fashola who was alleged to have spent the sum N78.3m on a personal website and another N139m on the construction of two boreholes at the Lagos House, Ikeja.
The PDP spokesman also commended the state government led by Akinwunmi Ambode for exposing Fashola.
He said that the party had been aware of Fashola's spending for many years and had written petitions to the Economic and Financial Crimes Commission but nothing was done.
The PDP spokesperson, however, stated that the recent allegations against Fashola must lead to a holistic probe and must not be swept under the carpet as it was done during the run-up to the 2011 election.
He said the state government must go beyond revealing Fashola's spending by probing his administration and prosecute him accordingly.
"It is good that the Lagos State Government is showing seeming boldness to expose former Governor Fashola but Lagosians demand more than this. Fashola should be prosecuted. It is only when the actual investigation and prosecution of Fashola are seen that Lagosians would take it seriously.
"It is our suspicion that what is happening is a mirage, a battle of wits between interest groups in the APC. So, we will not be overexcited because we feel that once the interest groups reconcile, the allegations will stop.
"We will, however, at this time, support all groups and individuals that call for the probe of the Fashola administration," he said.