Nobel Laureate, Prof. Wole Soyinka, has disclosed his intention to feature former President Olusegun Aremu Obasanjo prominently in his new book, 'The Republic of Liars'.
Soyinka who stated this while responding to questions at an event tagged: "An evening with Wole Soyinka" in Lagos, southwest Nigeria, on Friday, described Obasanjo as a shameless liar whom he has no respect for.
The event organised by the telecommunication giant, Globacom, was to celebrate Soyinka's literary feat and the launch of Glo Literary Prize for Undergraduate Students.
Soyinka said even though he appreciated the fact that Obasanjo as an individual is entitled to his opinion about him, he is nonetheless bothered because "nobody has respect for a liar".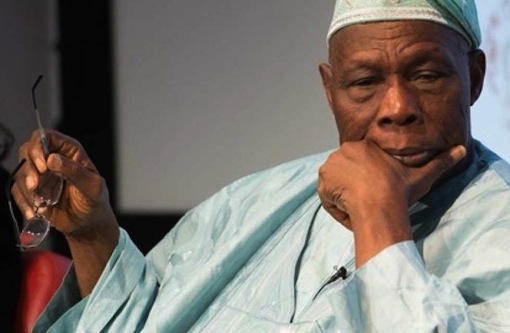 Soyinka, while responding to a question asking him to respond to the view represented of him by Obasanjo in his memoir, 'My Watch' also borrowed the language of Oyetunde Aboyade who described Obasanjo as an "Economic Illiterate".
"Obasanjo is entitled to his opinion like everybody. But the question is: who respects the opinion of a liar? And I can prove he is a shameless liar. Like an economist once told him to his face. I mean Oyetunde Aboyade who told Obasanjo to his face that he is an economic illiterate.
"So if an economic illiterate calls me political illiterate, no problem. Even in the book, he told the first lie when said he deplored liars. Anybody like Obasanjo saying he never plotted third term in office, who even as a writer, I know the word to call that.
"I have been talking to my publisher lately on a new work. It is titled tentatively: 'The Republic of Liars' and Obasanjo featured in it prominently. This is the last I would say about it," Soyinka said.

Load more