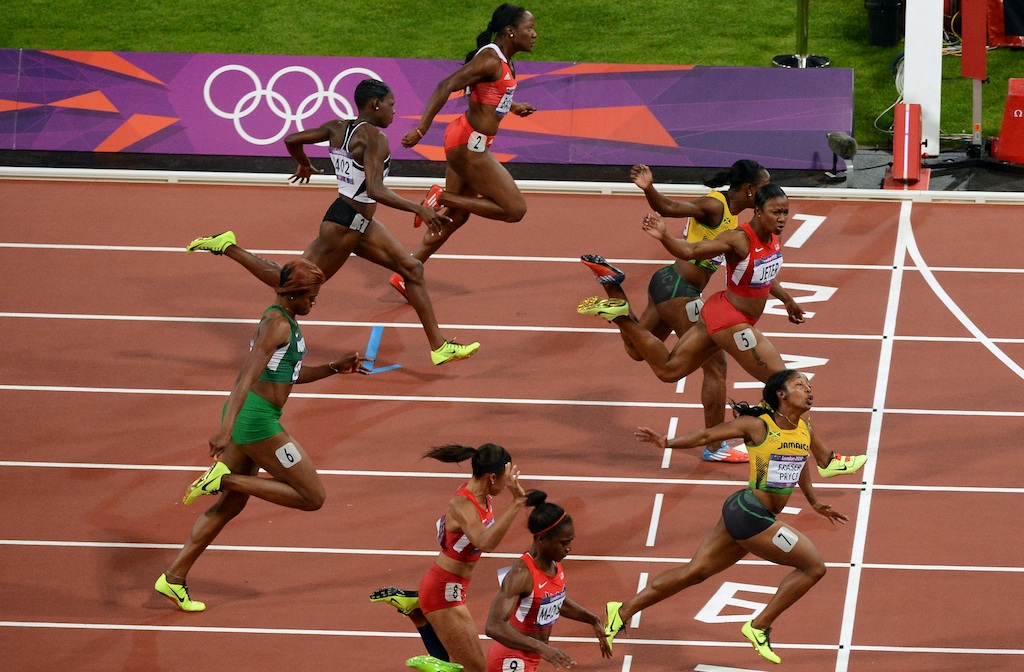 Nigeria's 4 x 400 metres relay team on Saturday in Beijing, China gave Team Nigeria a final chance of winning any medal at the 15th World Athletics Championships.
The team of Funke Oladoye, Tosin Adeloye, Regina George and Patience George qualified for Sunday's final of the event by winning heat 1 with a season best 3 minutes 23.27 seconds.
They pushed Jamaica and Russia into second and third respectively.
The News Agency of Nigeria (NAN) reports that the Nigerian team, who were in lane 8, previously had a season best 3.30.88 and did achieve a good feat with Saturday's effort.
Nigeria's personal best in the event is 3.21.04, but Saturday's effort saw powerhouses Jamaica, Russia and Canada trailing them.
They will now run in lane 7 on Sunday alongside Ukraine, Canada, the U.S., Great Britain and Northern Ireland (GB and NI), Jamaica, Russia and France.
The women remain Team Nigeria's only hope of a medal at the championships which has proved to be a disappointment for the African athletics giants.
They had also failed in the women's 4 x 100m relay after placing eighth in heat 1 with a time of 43.89 seconds from lane 2.
Their performance at the championships holding at Beijing's National Stadium has been a far cry from their season best 42.99.
Their season best performance had raised hopes of an attempt to better their personal best 42.39.
Also, Doreen Amata could not make it in the final of the women's high jump, after placing 12th overall with a jump of 1.85m.
Amata, whose season best is 1.94 and with a personal best 1.95m, had jumped 1.92m in the qualification heat to raise hopes in a team that had generally performed below average.
So far, the team's athletes had only placed eighth twice in the finals of their events, leaving them with only two pints on the placing table and in 62nd place.
Only 68 countries have so far managed to have their athletes in the finals at the championships which began on Aug. 22 and will end on Sunday.

Load more